Our agency is thrilled to be featured today on media update!  See below for the full interview with our President, Noreen Heron!
Heron Agency: a PR agency winning across the competitive US market
Public relations (PR) agencies that are able to provide bottom-line results to their customers, and prove it with metrics, are the ones that clients wish to work with. Geographical location is no longer a prerequisite when working with clients, placing even more emphasis on successful results.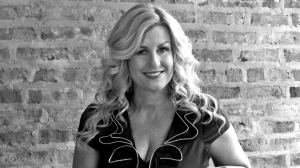 media update's Adam Wakefield spoke to Noreen Heron, president of Heron Agency (Chicago, United States), about how her firm wins within the competitive US market and the strategies that are implemented by the agency.
How do you go about winning work from across the US?
Generally, we leverage our propensity for obtaining results and exceeding expectations. Because we have represented over 30 hotel brands, often a client that we have worked with in one city will be transferred to another, and we pick up business in that way.
We travel to present many RFPs, but we find that more and more clients are fine with an agency not being in the same city as their location as long as the agency gets the job done effectively. We develop extremely creative proposals that we feel provide bottom-line results, and we procure metrics to back it up.
Hoteliers that we have worked with often hire us over a local agency because they know that our work impacts their bottom line. We have represented multiple national tours, restaurants, and hotels around the country, so we have great national press contacts. We also represent all of Paper Source's 125 locations throughout America.
Do you think the combination of marketing and PR leads to success?
I have always thought that the only way to have a successful campaign is for a marketing campaign to dovetail a PR campaign. I have used this example many times: You see your favourite film star talking about their new film on TV. It is now on your radar, and the publicist has done their job by securing the TV interview. But did you go online and buy a ticket at that moment? Most likely not.
Marketing and advertising need to back up the PR messaging to the point that it's on the radar of the individual so that they suddenly decide that they 'must' see it. A lot of work goes into the 'must' factor that the consumer never realises.
How important is artificial intelligence becoming in your day-to-day work?
It is becoming increasingly more important to publicists. Artificial intelligence will provide more helpful information regarding demographics that can only aid the publicist.
The more data that we have, the easier it is to do our jobs. This information assists us in delivering information to consumers what they really want to see, as opposed to what they have to see because it is paid on their social feeds.
Why is Chicago an important city for the PR industry in the US?
Chicago is the third largest media market in the country and, more than ever, is considered to be a taste-making cosmopolitan city. For instance, many Broadway productions try out here and then move on to New York if they receive good reviews and are commercially successful – for example, A Steady Rain, which we represented and went onto to star Hugh Jackman and Daniel Craig.
We had 25 restaurants that received Michelin Stars last fall [spring in South Africa at the time]. We boast over 7 000 restaurants and 300 theatre companies so, per capita, the number of publicists hired here alone are enormous.
Chicago was the number one city searched on Expedia in 2017; Bon Appetit just chose Chicago as the number one 'Restaurant City'; Conde Nast picked Chicago as the 'Best City to visit in the US', and the Financial Times named Chicago's Riverwalk as 'best in the country'.
Our cultural scene, with standouts including the Art Institute, the Field Museum, Museum of Science and Industry, the American Writers Museum, the National Hellenic Museum, and the Museum of Contemporary Art, also lends itself to numerous national and international journalists wanting to cover our arts scene.
Our sports teams continuously take turns winning national championships, so there is also interest on that level.
For more information, visit www.heronagency.com.